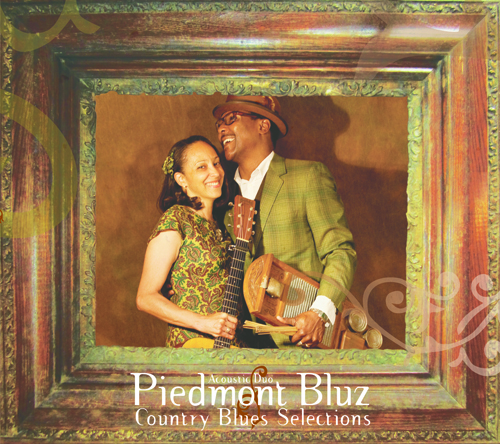 Country Blues Selections
- Recorded, mixed, and mastered at home, this CD is one of our earliest efforts to capture some of the songs we love, and the Piedmont Blūz Acoustic Duo is pleased to share it with you!
Tracks: That's No Way to Get Along, C.C. Rider, Future Blues, Louis Collins, Big Road Blues, Fishin' Blues, Turn Your Money Green, Trouble I've Had It All My Days, Drunken Barrelhouse, and Guitar Rag.
Purchase a Digital Download
Click
here
to download this CD from Amazon.
Order a Physical CD
Each CD is US$15 + Shipping. Within the United States, add US$3 for a total of US$18. If ordering both of our CDs, everything will fit into the same package, and no additional postage is required. Outside the United States, please contact
info@piedmontbluz.com
to inquire about shipping costs for your country. After calculating your shipping cost, click
here
to place your order using PayPal. Indicate which CD you are purchasing and make sure that your mailing address is included with your order.