BIOS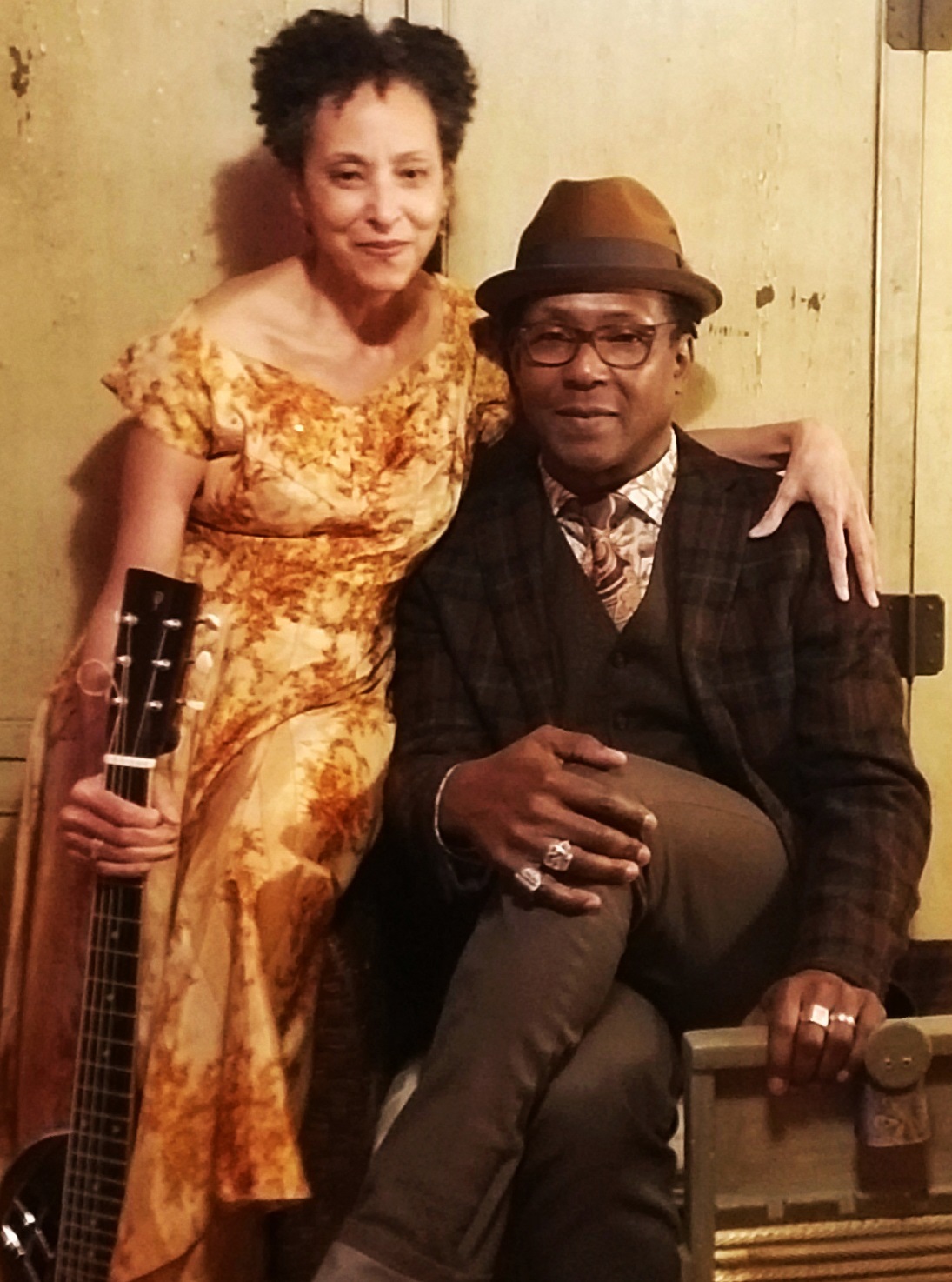 The Piedmont Blūz Acoustic Duo
, comprised of Valerie and Benedict Turner, are ambassadors of Country Blues music and the Piedmont style of fingerpicking. Their mission is to help bring awareness to this unique aspect of African-American culture, and to the contributions of early blues artists, through performing and teaching. They have been entertaining audiences both domestically and abroad and are much loved wherever they go. As 2018 inductees into the New York Blues Hall of Fame, this husband-and-wife duo feel that "there are stories to tell, people to remember, and things that must be said" so, in addition to tickling your ears with delightful music, they weave a bit of history into the presentation of each song. A Piedmont Blūz concert isn't just music – it's an experience as they transport you back to the 1920s and 1930s, the hey-day of acoustic Country Blues music. In addition to performing songs from that time-frame, they introduce each piece with an interesting anecdote about either the composer, the time period, or the song itself.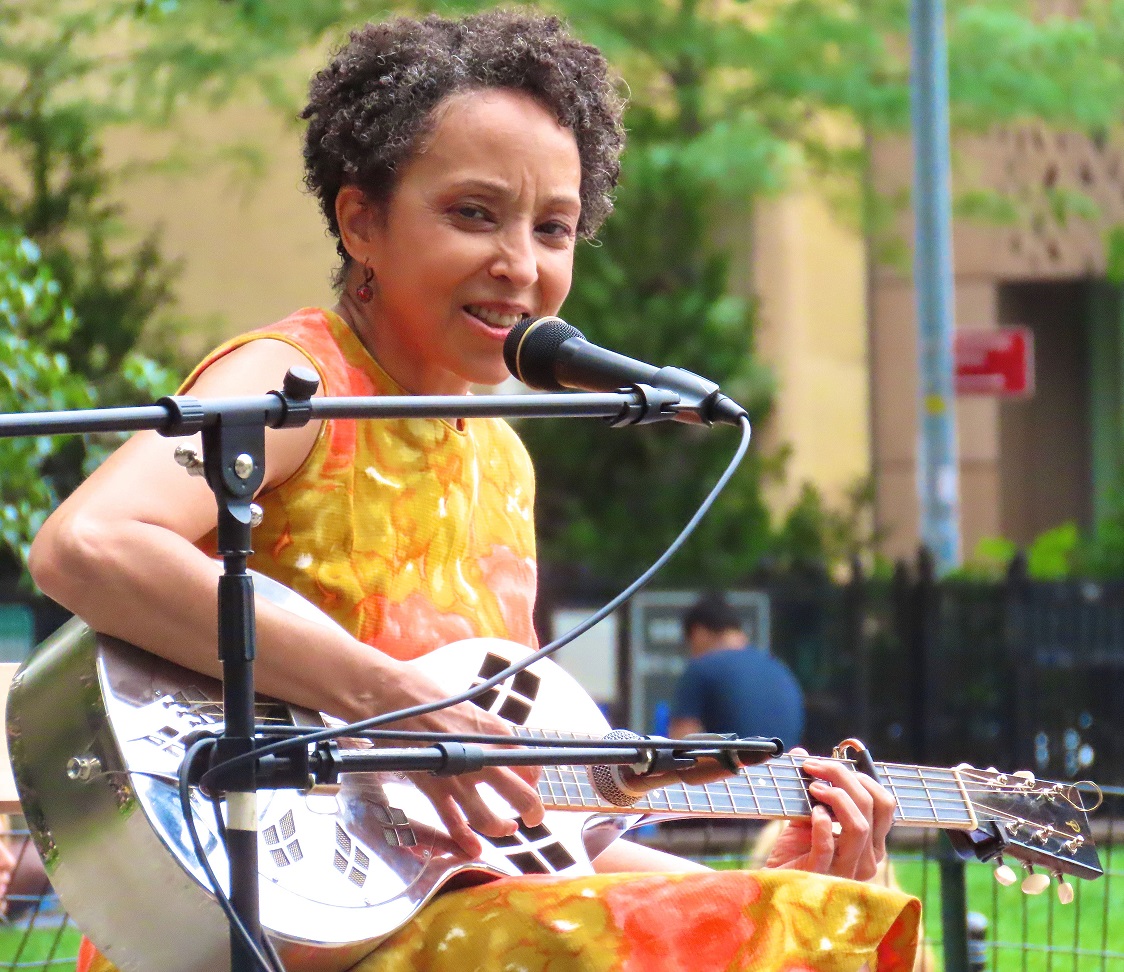 Valerie Turner
is a native New Yorker with southern roots in Virginia and Georgia. She plays finger style Country Blues guitar and specializes in the Piedmont style of fingerpicking. She has taught at major guitar workshops including the Port Townsend Acoustic Blues Workshop, Augusta Blues Week, and Blues in the Gorge. An inductee into the New York Blues Hall of Fame, and Co-President of the
Mississippi John Hurt Foundation
, Valerie is also the author of Piedmont Style Country Blues Guitar Basics, an independently published book acquired by the Library of Congress. Her eclectic repertoire is heavily influenced by the years spent studying with John Cephas (a world-renowned Country Blues musician in the Piedmont style) and Woody Mann (a Juilliard trained student of Rev. Gary Davis). Valerie's guitar playing is reminiscent of traditional blues greats like Mississippi John Hurt, Etta Baker, and Elizabeth Cotten. Valerie and her husband Benedict perform as the Piedmont Blūz Acoustic Duo and, in addition to a host of domestic venues and festivals, these tradition bearers have traveled as far as Europe and the Middle East to share their music.
(Photo - Sidney Danz)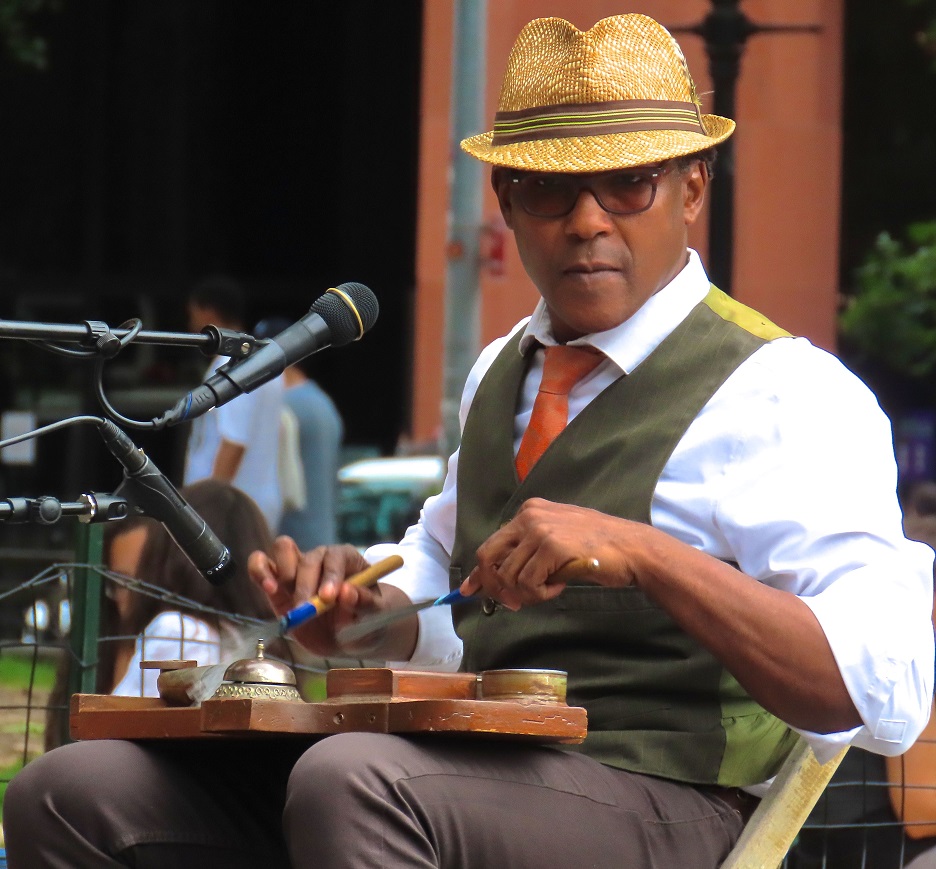 Benedict Turner
is a roots percussionist specializing in lap-style washboard. Occasionally, he also chimes in on bones or harp for added accents, and his subtle touches add just the right amount of texture. As a professional Graphic Designer and Sr. Art Director, Benedict curates vintage washboards and bells from around the world, and uses these artifacts to create his unique line of
Darlington Washboards
which feature detailed carvings and sculpted attachments. Benedict has studied with Washboard Chaz of Louisiana fame, as well as with Newman Taylor Baker of the Ebony Hillbillies. Inspired by these two talented percussionists, Benedict has his own style of washboard playing, which is influenced by the melodic and percussive sounds of the steel drums of his birthplace, Trinidad and Tobago. Benedict and his wife, Valerie Turner, comprise the Piedmont Blūz Acoustic Duo, dedicated performers and preservationists of Piedmont style musical traditions.
(Photo - Sidney Danz)